The Power Of Visions
From FORwiki
(Difference between revisions)
Line 28:
Line 28:

==== every project must be based on ... ====

==== every project must be based on ... ====

+
+
+
+
+

==== the organizational kit ====

==== the organizational kit ====

+
+
+
+
+
+
+
+
+
+
+
+

==== the case statement ====

==== the case statement ====
---
Revision as of 22:19, 11 March 2012

The Power of Visions is the first lecture from a module on Visions and Visioning, first taught to graduate students from the Communication Faculty of the National School for Political and Administration Studies (Romania).
why do we need to know about visions?
Is there a connection between having a shared vision and having good projects?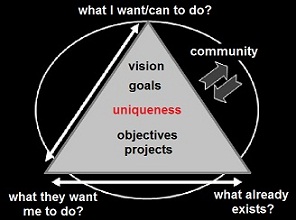 -
-
-
-
-
-
-
-
-
-
-
every project must be based on ...
-trust
-a real need
-measurable objectives
-uniqueness
the organizational kit
one page on your vision and the problem to be solved
one page about the organization
one page per project:

¼ page about the specific problem/ subject

¼ page about what has been done so far and the uniqueness of the project

¼ page about the budget (main lines)
the case statement
how are shared visions being built?
the foresight exercise
doing foresight
characteristics
why take a spare wheel?
the governance agent becomes the central actor
a general model for foresight exercises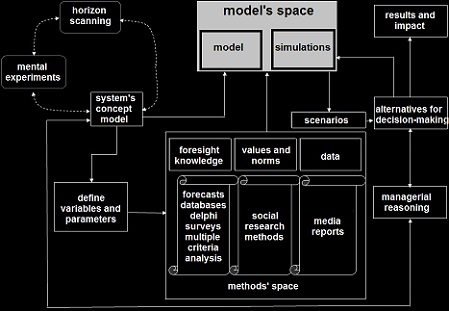 -
-
-
-
-
-
-
-
-
-
-
-
-
-
-
foresight projects or foresight activities?
how is vision building contributing to strategic planning?
strategic management model
mission and vision statement
objectives
strategies
policies
modes of strategic decision-making
planned mode
entrepreneurial mode
adaptive mode
logical incrementalism
the future of communication
pedagogical features
references