Visionary Project
From FORwiki
(Difference between revisions)

(3 intermediate revisions not shown)
Line 11:
Line 11:

'''Visionary Project''' is the third lecture from a module on [[Project Visions and Visioning|Visions and Visioning]], first taught to graduate students from the Communication Faculty of the National School for Political and Administration Studies (Romania).

'''Visionary Project''' is the third lecture from a module on [[Project Visions and Visioning|Visions and Visioning]], first taught to graduate students from the Communication Faculty of the National School for Political and Administration Studies (Romania).

-

=== No vision, no projects ===

+

=== No , ===

[[File:Vision-project.png]]

[[File:Vision-project.png]]

-

==== Project Management - a troubled discipline ====

+

==== - a troubled discipline ====

<ul>

<ul>

Line 27:
Line 27:

</ul>

</ul>

-

==== Cross-fertilization ====

+

==== -fertilization ====

<ul>

<ul>

Line 33:
Line 33:

<li>projects are defined as complex sets of activities, complex tasks, organizational structures, organization processes, transactions, networks, large-scale investments</li>

<li>projects are defined as complex sets of activities, complex tasks, organizational structures, organization processes, transactions, networks, large-scale investments</li>

<li>some overlap and shared ideas are discerned regarding project definition, such as temporarity, complexity, and interdisciplinary</li>

<li>some overlap and shared ideas are discerned regarding project definition, such as temporarity, complexity, and interdisciplinary</li>

+
+
+
+
+
+
+
+
+
+
+
+
+
+
+
+
+
+
+
+
+
+
+
+
+
+
+
+
+
+
+
+
+
+
+
+
+
+
+
+
+
+
+
+
+
+
+
+
+
+
+
+
+
+
+
+
+
+
+
+
+
+
+
+
+
+
+
+
+
+
+
+
+
+
+
+
+
+
+
+
+
+
+
+
+
+
+
+
+
+
+
+
+
+
+
+
+
+
+
+
+
+
+
+
+
+
+
+
+
+
+
+
+
+
+
+
+
+
+
+
+
+
+
+
+
+
+
+
+
+
+
+
+
+
+
+
+
+
+
+
+
+
+
+
+
+
+
+
+
+
+
+
+
+
+
+
+
+
+
+
+
+
+
+
+
+
+
+
+
+
+
+
+
+
+
+
+
+
+
+
+
+
+
+
+
+
+
+
+
+
+
+
+
+
+
+
+

</ul>

</ul>
---
Current revision as of 08:26, 13 December 2012

Visionary Project is the third lecture from a module on Visions and Visioning, first taught to graduate students from the Communication Faculty of the National School for Political and Administration Studies (Romania).
No Vision, No Projects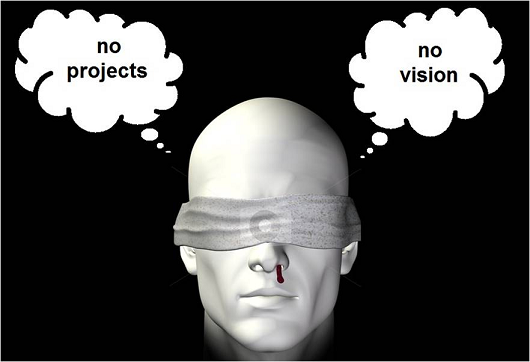 project management - a troubled discipline
optimization school - how to plan a project?
factor school - what determines a project's success?
contingency school - why do projects differ?
behavior school - how do projects behave?
governance school - how are projects governed?
relationship school - how are projects generated?
decision school - why do projects continue to live?
cross-fertilization
a simple and clear-cut definition of project and project management would be a difficult feat
projects are defined as complex sets of activities, complex tasks, organizational structures, organization processes, transactions, networks, large-scale investments
some overlap and shared ideas are discerned regarding project definition, such as temporarity, complexity, and interdisciplinary
Temporary Social Systems
temporary organisation
the time dimension is reflected by various concepts that are being used: temporary work, temporary systems, projectification and temporary organisations
groups of people collaborating to accomplish a joint task with the duration of the collaboration explicitly fixed, either by a specific date or by the attainment of a predefined task or condition
some features of TOs
a set of diversely skilled people working together on a complex task over a limited period of time
limited in duration and membership, and in which people come together, interact, create something, and then disband
structures of limited duration that operate within and between permanent organisations.
bringing together a group of people who are unfamiliar with one another's skills, but must work interdependently on complex tasks
separate legal and financial entities set up for a specific task and dissolved upon its completion
communalities & variables
four common elements:

limited duration
one or more tasks to achieve, which are the reason for which the TO is set up
one or more teams interacting and working on the task(s)
the production of change through action and the completion of tasks(s)

variables:

the complexity of the tasks
the level of uncertainty as to whether the objective will be met
the interdependence of team members
limited resources (time, instruments, budget)
the degree of red tape within the TO
leadership style
methods and styles of communication
levels of complexity of intra- or inter-organisational TOs level of isolation and/or interdependence of the TO with respect to the organisational contexts
interorganisational TOs
composed of independent and sovereign organizations collaborating mainly to contribute to a common task characteristic elements:

partnerships
team structure
goals
roles
responsibilities
products
paperwork
assessment criteria
trans-national European projects
pre-project - the preparation and planning of the project proposal and the establishment of the consortium
implementation, monitoring and on-going evaluation of the project work-plan
reporting – sets out and clarifies achieved, on-going and final results and deliverables and their consistency with planned aims, objectives, defined resources and timing.
exploitation and mainstreaming - criteria in assessing the projects' effectiveness and results
ITOs organizational dimension
micro: core partners - information, decision-making, co-ordination flows, work flows are most stable over time
meso: partner's consortium - competences and roles are defined during the bid preparation stage
macro: stakeholder network - fragile with respect to external stresses
Shrinking Time
life in the dromosphere
in this new world of accelerated reality, traditional planning becomes in many ways a contradictory effort
planning requires a model that structures the world and allows change to be studied in a context that is assumed to remain stable
planning works best when the dimensions of the problem remain the same
strategic information systems
IS developed with the intention of furthering or enabling a specific strategy
most important SIS applications are those which enable an organization to form its future relationship with its environment
the challenge is to break the rules of the past and structure IS to meet a variety of changing information requirements, some of which cannot even be known before the systems are built
vision failures
the problem is that, by modeling processes and structures as they are at present, SIS developments are failing to take into account future requirements
detrimental effects:

the organisation's SIS development effort will be diverted or wasted
the SIS will not support the organisation's long-term strategy
the organisation's strategic flexibility may be compromised
step 1: conception
creative, generative mental process, probably with a high degree of originality and with relatively little formality or routine
potential techniques may support the process:

creativity methods – "blue-sky thinking", "brainstorming", "world caffe"
abstractization – SWOT, TOWS, STEEP, PESTE analysis
step 2: interpretation
abstract and intuitive qualities of vision are at odds with the precision which is necessary for analysing, specifying and designing information systems
support:

focussing techiques – SODA (Strategic Options Development & Analysis), SCA (Strategic Choice Approach)
giving meaning - semantic analysis techniques
step 3: intention
interpretation of the abstract vision onto achievable objectives, define targets and levels of performance
techniques for:

objective-setting – Strategic Options Generator, ICA model
target-setting – CSF (critical success factor analysis)
step 4: synthesis
contributions of the various participants and the various strategic options which have been identified at the previous stage are synthesized into "a single ambition"
practices

participation – soft systems methodology
consensus-building – Delphi technique
step 5: integration
communicating the agreed values, norms, behviours and having them accepted as the "cultural norm"
components:

communication techniques
inspiration - inspiring the participants to accept and follow the vision; team-building techniques
step 6: implementation
the information system would be designed as it should be, not as it is presently
architectures and models are based largely on normal analysis and design techniques such as entity-relationship models, data flow diagrams and a variety of referential matrixes
the approach may be forward-looking, but the techniques for developing requirements don't support it
what about the nature of projects?
the structural relation between project and vision crumbles, as the vision implodes into a project that is both determined by the vision and its container
the project is re-shaped into an evolutionary endeavor, in which even the word "project" is recursively re-imprinted
the reason for "project" proves to be internal, rather than external, while dissatisfaction is revealed to result from alienation, rather than stress factors
Concept
probing the future
a concept car is a car prototype made to showcase a new vehicle's styling, technology, and overall design before production
they are often shown at motor shows to gauge customer reaction to new and radical designs which may or may not have a chance of being produced
concept vehicles